LivRite is a story of two outsiders to the world of Apiculture. We wanted to create a brand unlike any other; with a product that is what it says it is! We searched for bottled honey that was truly honey; but couldn't find any, so we created our own brand. Customers don't have to be honey connoisseurs to taste the difference. Industry gospel says each jar should taste the same wherever, whenever you buy it. But our honey is happily inconsistent. Just like wine of vintages taste different, fruits each season taste and look different so does honey taste and look different every season. Each taste great in their real form, which is more important than uniformity.
Hive Alive
Hive Alive is a biodiversity survival and sustainability program, initiated and offered by "LivRite"; which enables businesses / individuals to adopt and nurture their own bee family and bee home; and get some of the country's most authentic, fresh, seasonal honey, delivered right to their doorstep; from their own bee home in return.
Do you use Apiculture products as
ingredient?
1. Bee Pollen
3. Honey Comb
5. Bee Wax
7. Royal Jelly
2. Honey Powder
4. Honey
6. Propolis
Do you need them in bulk quantities?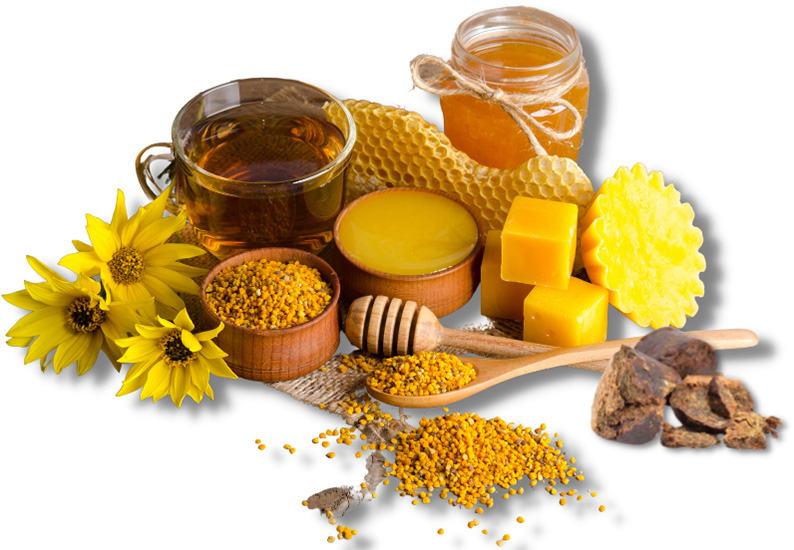 Newsletter
Sign up if you'd like to receive updates about our new offerings and more about Apiculture. We promise not to spam with an excessive number of emails.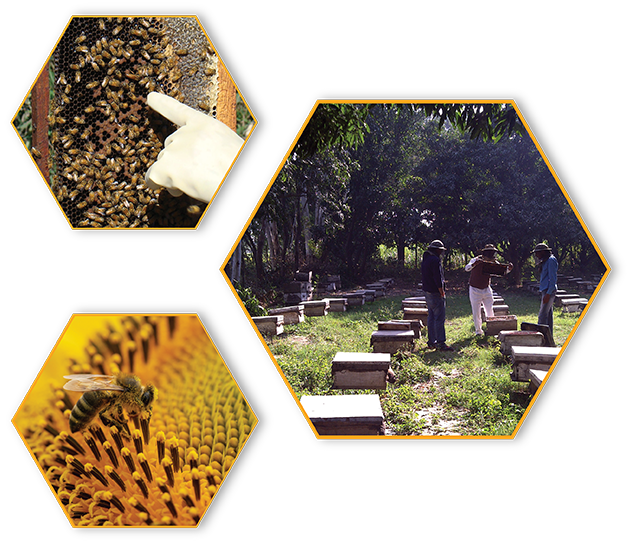 Sourcing, Processing
& Traceability
We take immense pride in how our products are responsibly sourced and our facilities are flawlessly managed. Here's a deeper look at our obsession for quality and sustainability.
"The best thing what I saw in your brand is authenticity in sourcing. Quality is assured and strong farm connect. These are some important points in selecting you as our partner. Other important thing is innovation. You have strong capability to innovate which is required in a category which was dominated by Dabur for number of years. You bring lot of innovation and excitement in the category with innovation and right & authentic sourcing."
"At Evolve Back, we believe luxury should be built around nature and not the other way around. Simply put, nature is at the heart of everything we do. An ideology Beelicious proudly shares with us. It's a business that aims to preserve our environment while fulfilling the nourishment needs of the body and soul in the purest way possible. By partnering with such a conscious establishment, our cause towards sustainability in the lap of luxury only strengthens."
"A great product and directly sourced with its organic value and no added sugar and no chemicals, packed with natural ingredients makes this honey unique with guaranteed quality …"
"Beelicious Honey is best in class in terms of quality and presentation. With multiple flavours and benefits, Beelicious honey serves medicational needs of its users.."
"I must inform you that the Beelicious stall saw one of the highest footfalls for its category at the Foodex in Jeddah. The customer feedback on the products and its variants was very good. The level of engagement was also seen as impressive."
FAQs
Our "Beelicious" honey is high quality and packed with powerful health "bee-nefits." It's also naturally sweet and delicious without any adulteration or sweeteners like corn syrup or sugar. Indulge with confidence. Read on for more insight into nature's sweet treat.